Reading Time:
5
minutes
Editor's note: When looking behind the curtain on my website, I somehow magically made my home page and this post disappear. As a result I had to repost. My good friend and fantastic author and webmaster, LS Hawker fixed it. Read her novels: The Drowning Game, Body and Bone, End of the Road, and The Throwaways.
The experts say washing your hands and keeping social distance are key to staying physically healthy in this crisis. Amen! But are there less obvious, more abstract daily disciplines that will help us navigate these turbulent and dangerous times? My last blog discussed holding on to simple hope and embracing mundane daily activities as staples for walking through a crisis.
Many of you responded with your own ideas. I've engaged several of them. Thank you.
Below are two more ideas that I offer not as a bridge over troubled waters but a path through them.
Imagine
In stressful times one of my main coping mechanisms has been escaping into stories. Diving into my imagination!
"You always have your nose in a book," my mom complained during my catastrophic teenage years after my dad died. For years I accepted my mom's negative assessment of that coping skill. Instead of dealing with reality, I was avoiding it by reading novels. It was a weakness. Escapism.
For many, activities of imagination are broadly viewed as frivolous, if not dangerous. In 1759 Samuel Johnson wrote that imagination could lead "man's mind 'to hope or fear beyond the sober limits of probability.'" Many people today echo that fear.
But if there is something we need in the midst of this crisis it is hope beyond the sober limits of probability! And only imagination can deliver such a thing. Today I see my imagination was not an escape from reality but rather the ability to envision a new and better reality. It was part of what God used to heal me and carry me through such devastating loss.
I now know God used imagination to create us in his image (notice image and imagination share a root).
God not only created through imagination, but created faith in me through imagination. In 1972 God asked me if I could believe (imagine) he could be my Father who would not die and abandon me as my earthly father had.
"Yes," I answered feebly.
C.S. Lewis too said he would not have come to faith in God without imagination: In Surprised by Joy he wrote: "Such, then, was the state of my imaginative life; over against it stood the life of my intellect. The two hemispheres of my mind were in the sharpest contrast. On the one side a many-islanded sea of poetry and myth; on the other a glib and shallow 'rationalism.' Nearly all that I loved I believed to be imaginary; nearly all that I believed to be real I thought grim and meaningless."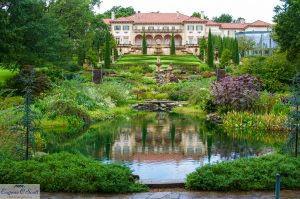 With God all that we imagine and love can be! God, in his amazing wisdom, designed our brains to imagine (remember) the past and project (imagine) possibilities into the future.
Our trouble then is not with imagination but that we don't imagine the way God does.
Again C. S. Lewis: "Our Lord finds our desires not too strong, but too weak. We are half-hearted creatures, fooling about with drink and sex and ambition when infinite joy is offered us, like an ignorant child who wants to go on making mud pies in a slum because he cannot imagine what is meant by the offer of a holiday at the sea. We are far too easily pleased." And afraid!
Art, poetry, music, architecture, science all have their ground of being in imagination! Faith, hope, and love too.
In this crisis it's not that we fail to imagine! Fear is simply imagining a future outcome that does not account for the love and redemption of God.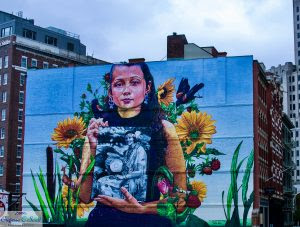 Thus Eugene H. Peterson advocates for a biblical imagination. Seeing "the invisible that energizes and shapes visibility." This biblical vision is one that can believe God can and will do in our lives what he did in the stories of the Bible.
Jesus can calm a storm. Can walk with us in the valley of the shadow. Redeem this pandemic. Raise the dead. With a biblical imagination, we can live and thrive here in the midst of the mess.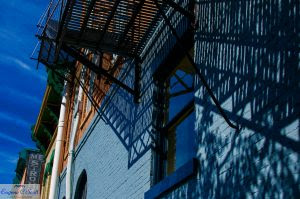 Imagination is essential to belief, faith, and hope.
I no longer accept my mom's or Samuel Johnson's tainted view of imagination. I no longer call it escaping! I name it what it is: faith.
****
"Now to him who is able to do immeasurably more than all we ask or imagine, according to his power that is at work within us, to him be glory in the church and in Christ Jesus throughout all generations, for ever and ever! Amen." Ephesians 3:20-21
And out of your biblical imagination:
Make Love
Someone joked this quarantine may produce a whole future generation called the Coronials. But by making love I don't mean only what that phrase brings to mind. Many people will not need help with that. The hippies may have had a narrow idea behind their slogan, "make love not war." I do not!
I also mean loving your neighbor—from a distance obviously.
Make love a priority. Like the clothes you wear closest to your body, put love on first. Thus you. . .
Make love your default coping mechanism. Under pressure we often resort to anger and defensiveness. But they only make things worse. Therefore you can. . .
Make love a choice. Love is not a mere feeling that comes and goes. It is something we can do as we interact with our world. Finally choose to. . .
Make love an action. Love is a verb. Act it out on others, those working in the grocery stores and clinics and delivering mail.
****
"For God so loved the world he gave. . . ." John 3:16
We are not helpless, hopeless, or without resource. "Fear not," God said. "I am with you." Not only that, God gave us simple but powerful daily disciplines we can use to thrive in this crisis!
****
Let me know in the comments the daily disciplines you are practicing during this quarantine from regular life. And stay healthy in body and soul!